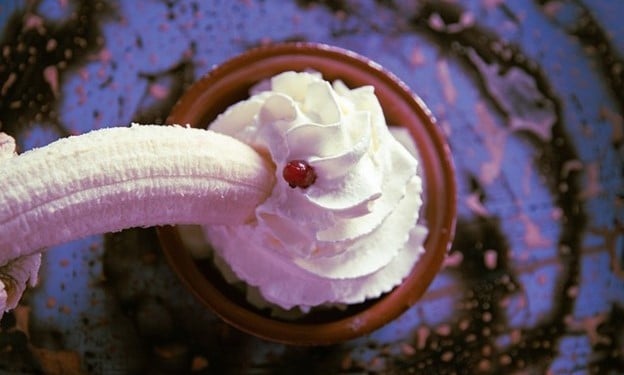 A Comprehensive Guide to Male Masturbation
Male masturbation is one of the healthiest and most natural forms of sexual expression for men. It doesn't matter whether you masturbate alone or with a partner. Talking about male masturbation is often taboo, and some people regard it as a sinful practice.
However, it's important to recognize that masturbation is natural and part of normal human sexuality. There's absolutely nothing shameful about male masturbation, and this article discusses some of the easiest ways to improve male masturbation and common myths surrounding masturbation.
We'll also take a look at the benefits of masturbation and exactly how often you should masturbate for the best results. Read on to find out more!
How often should you masturbate?
The frequency of masturbation is totally up to individuals. Some men are happy to masturbate once every week, or perhaps every two or three weeks. Other men like to masturbate daily or even more often.
Be guided by your body and masturbate at times you feel a need. Don't feel embarrassed by your need to masturbate. It's perfectly natural.
Benefits of masturbation
There are lots of benefits surrounding male masturbation. They include:
Improved sense of happiness and well-being
Stress relief
Relieves any physical pain or discomfort
Strengthens the anatomy
Can improve your sex life
You may be surprised that masturbation can improve your sex life. However, it's perfectly true, as it can increase sexual stamina and help you learn ways to get rid of all your inhibitions.
Myths about masturbation
There are lots of myths surrounding male masturbation. One of these is that masturbation can lead to infertility. There is no evidence to show that masturbation reduces male fertility.
Another myth about masturbation is that it can reduce the size of the penis. Again, there is no evidence to show this is true. The size of your penis is determined by genetics and hormones and is not impacted by masturbation, irrespective of frequency.
Male masturbation techniques
Masturbation for men is the act of stimulating the penis to provide self-pleasure. It's a natural activity, and most boys discover masturbation themselves around the age of 13. There are lots of different male masturbation techniques that are successful. These include stroking and playing with the penis while relaxed, and the use of video or photographic images to stimulate the penis.
It's important to use the least amount of pressure while masturbating. Too much force can cause injury to the penis. Lubricating the penis is also a good idea, as it minimizes the risk of injury. Using lubrication also adds to the pleasurable sensations experienced during masturbation.
Tips for masturbating
Before masturbating, place yourself in a comfortable, private space. Use images, videos, or sexy thoughts to arouse yourself fully or engage in sex video chat with a cam girl. Take deep breaths and experience all the sensations fully.
Apply lube to make your masturbating experience more pleasurable and reduce the risk of injury.
Try out different hand movements and the use of speed and pressure to discover which technique is best for you.
If you feel any discomfort during masturbation, then switch your technique, and start to masturbate more slowly.
Don't be in a rush to finish your activity. Take as much time as you need to experience the moment fully.
Finally, take a minute or two to clean up after yourself when you finish masturbating.
How to improve male masturbation
Once you've mastered the techniques needed to masturbate, you may want to explore ways to improve your experience. Sexting or sex video chat is one method you can use to enhance your overall masturbation experience.
With sexting or sex video chats, you're in control of your masturbation while chatting at the same time with a sexy, horny model or female. You can take all the time in the world to work yourself up to a peak while appreciating the added spice and excitement served up by live cam girls.
As mentioned, this is a great tool when you need extra stimulation to enhance your usual masturbation techniques.
This enhancement to your masturbation should be experienced when you're in your personal space and willing to relax and enjoy every exciting moment to the full.
Conclusion
Male masturbation is healthy and good for you. It can enhance your normal sex life while adding a touch of excitement to your typical daily routine. Don't believe the wide range of myths surrounding male masturbation, as it's good for you and has its benefits.
Interestingly, you can also spice up your masturbation experience by introducing new techniques like sexting or sex video chats. However, you should always ensure you are in your private space to avoid unwanted intrusions or disturbances that can kill the fun.

- 04 May 2023

Now calling this operator
New! You can also turn on your camera so that she can see you. Click on the green button.