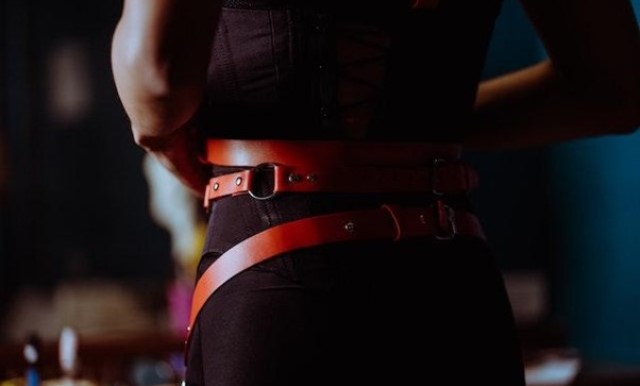 Exploring the World of BDSM: From Kink to Consent
Welcome to the world of BDSM - an exciting, thrilling and (sometimes) sensual practice that has been around for centuries and is growing in popularity. With the recent surge of BDSM in movies, books and television, it's no wonder so many people are curious about it.
The practice of BDSM is often shrouded in mystery, but with a little knowledge, you'll soon be knee (if not neck) deep in one of the world's most popular and widely practiced kinks.
What Does BDSM Stand For?
So, what is BDSM exactly? It stands for Bondage and Discipline, Dominance and Submission, Sadism and Masochism. In BDSM, a person takes on the role of either a dominant or a submissive, and the other person takes on the opposite role.
The dominant has control over the submissive, while the submissive has to obey the orders of the dominant. The dominant might also engage in "sadism," which is inflicting pain on the submissive, while the submissive might engage in "masochism," which is receiving pleasure from the pain.
BDSM is an incredibly varied practice, and it can involve anything from tying someone up to spanking them to dressing up in costumes and (consensually) humiliating them.
It can also be anything from light-hearted to extreme in nature – the very top end of the kink is very much NOT for the faint-hearted.
Why Do People Like BDSM?
Why do so many people like BDSM? Well, for many, it's a way to explore their sexuality in a safe and consensual way.
BDSM allows people to explore different roles and fantasies, and to push the boundaries of their sexuality in a way that's exciting and thrilling.
It can also be a way for people to explore and express their power dynamics and experience a different kind of pleasure.
Plus, it's true to say that the vast majority of people enjoy the feeling of completely surrendering themselves and relinquishing control from time to time. Likewise, we also get a kick out of the occasional feeling of power and authority.
All of which goes some way to explain why BDSM is so popular, as it taps into at least a couple of aspects of human nature we all share.
How To Explore BDSM
If you're planning to explore BDSM for the first time, it's a good idea to have at least a basic plan of action. BDSM exploration is not something to rush into gung-ho, given the potential for you to do yourself (or someone else) some damage.
From those who know BDMS better than anyone else, here's how to enjoy your first foray into the wild and wacky world of this wonderful kink
1.    Educate yourself
Before you jump in, take some time to learn about BDSM. Read books, watch videos, and talk to experienced people in the BDSM community. This will help you understand the basics and ensure that you're playing safely.
2.    Practice online
Better yet, set up a few virtual dates with experienced cam girls – your private tutors for exploring BDSM at its absolute best.
Online sex video chat sites can be absolutely fantastic for exploring kinks like these, before actually playing them out in the real world.
3.    Talk to your partner
If you're exploring BDSM with a partner, make sure that you both discuss your expectations and desires. Talk about what you're both comfortable with, and decide on a safe word that either of you can use to stop the scene at any time.
4.    Use the right equipment
If you're engaging in bondage or other activities that involve physical restraints, make sure you use the right equipment. Choose high-quality materials that are designed for BDSM play and make sure that everything fits properly.
5.    Start slow
Don't try to do too much too soon. Start with simple activities and take your time exploring the different aspects of BDSM.
6.    Stay in control
Make sure that you're in control of the scene at all times. Don't let your emotions take over, and remember that you can stop the scene at any time.
7.    Have fun!
BDSM should be fun and enjoyable for both of you. Don't take it too seriously and remember to enjoy the experience.
Don't forget – BDSM isn't for everyone, and there's no shame in backing out. If you reach the realization along the way that vanilla sex is more up your street, go for it!

- 31 May 2023

Now calling this operator
New! You can also turn on your camera so that she can see you. Click on the green button.