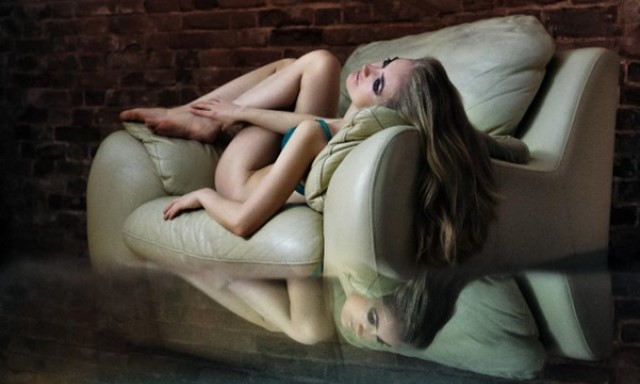 3 Tips On How To Use Sex Toys With Your Cam Girl
In a world where digital connections have transformed every part of our lives, it's no real surprise that adult entertainment has evolved practically beyond recognition. We're now carrying everything we need to access a whole world of weird and wonderful pursuits right in our pockets, which is precisely what more people are doing than ever before.
In particular, online sex chat services – the fabulous world of captivating cam girls - have built immense popularity for going far beyond the confines of conventional adult entertainment. They're great for fast and much-needed physical gratification, but also companionship, entertainment, and genuine connection.
Not to mention, the opportunity to learn a thing or two about the kinds of tools and gadgets that could completely transform your sex life – both online and in the real world. Learn more about it in this blog from us at Video Chat sex – The hottest mobile videochat.
Why Use Sex Toys During Your Sex Chat
Incorporating sex toys into your virtual dates can completely transform the experience, making it more immersive, engaging, and exciting for both of you. It's worth remembering that when you bring sex toys in into the mix, you naturally benefit from invaluable 'tuition' from the webcam models you hook up with.
Don't forget the type of toys you may use will probably vary between the cam grisl, for example, a trans cam girl might prefer something different to a MILF cam girl or even a teen cam girl.
A fantastic way to build new skills and the confidence you need to give your real-world sex life a shot in the arm.
Suffice to say, knowing where to start with the endless options available can be half the job.  Precisely why it's a great idea to indulge in a little experimentation, in order to get to grips (quite literally) with what's on offer.
Just a few of the categories of sex toys that can take your virtual dates to another level:
Vibrators: These classics offer intense pleasure through various intensities and patterns.
Dildos: Lifelike or artistic, dildos provide stimulation and penetration for a more lifelike experience.
Remote-Controlled Toys: These toys can be controlled via smartphone apps, enabling your partner to control your pleasure from afar.
Butt Plugs: Perfect for those interested in anal stimulation, butt plugs add an exciting dimension.
Couples' Toys: These are designed for shared pleasure, enhancing both partners' experiences simultaneously.
Interactive Strokers: Designed for men, these toys sync with online content for a fully immersive experience.
Teledildonics: These advanced toys offer synchronized sensations and movements over the internet.
Kegel Balls: Not only do they provide pleasure, but they also help strengthen pelvic muscles.
All of which may have you scratching your head, but here's the good news – bringing sex toys into video sex chat sessions can be surprisingly simple. In fact, there are only three things you need to do to maximise your enjoyment of the entire experience, while at the same time showing those you hook up with a great time.
Here they are:
1. Try Long Distance Sex Toys
Long-distance sex toys are a game-changer for virtual hookups. These toys can be controlled remotely, allowing you and your cam partner to share sensations despite the physical distance.
Toys like Lovense Lush or OhMiBod Fuse sync with the model's movements, enabling you to feel her reactions in real time. Mercifully, these long-distance gadgets have become significantly easier to use as of late, so you don't need to panic too much if you're a bit of a technophobe.
2. Use Toys You Both Enjoy
Effective communication is the cornerstone of successful virtual dates. Discuss your preferences, comfort zones, and interests openly with your cam partner. Select toys that appeal to both of you equally.  While doing so, ask them for their own recommendations as to which tools they'd like to bring into the mix, or what they'd like to see you do on camera. This dialogue not only ensures both partners are enjoying the experience but also strengthens the connection between you.
3. Have Fun!
Ultimately, the key to using sex toys effectively during virtual dates is to have fun. The purpose of virtual dating and exploring the eye-opening world of sex toys should always be about pure enjoyment. If a particular toy doesn't resonate with you or your partner, don't feel pressured to use it. If you find something more uncomfortable and unenjoyable, exclude it. Your virtual experiences should always prioritize mutual satisfaction and enjoyment – irrespective of the of the extent to which you experiment with sex toys and gadgets.
Remember, it's not just about the toys; it's about communication, mutual pleasure, and shared fun. Keep an open mind, communicate openly and remember that if any specific sex toy doesn't do it for you, there are several million others to try out that just might!

- 21 September 2023

Now calling this operator
New! You can also turn on your camera so that she can see you. Click on the green button.