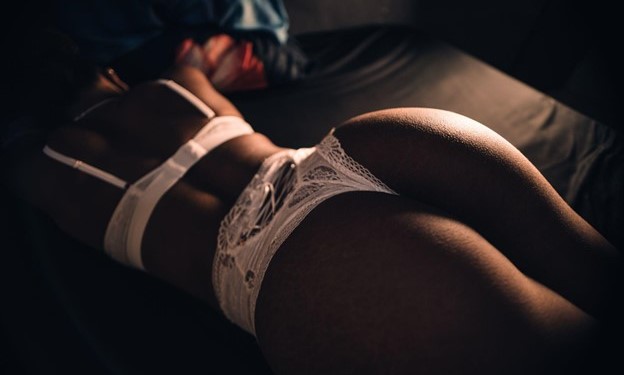 5 Ways to Make a Cam Girl Horny
Welcome to Video Chat Sex! If you want to get the most out of your cam girl experience and learn how to make a cam girl horny, you've come to the right place. This article will offer five tried-and-true methods for rousing your cam girl and sparking the flame. Let's get started, but before we begin, keep in mind that communication must be respectful and genuine at all times.
5 Tips to Make Your Cam Girl Horny
Having an intimate connection with a cam girl needs more than just using explicit words. Respect her, appreciate her, and genuinely show interest in her as a person. Here are 5 effective strategies to get her in the mood:
Be a Gentleman
Chivalry is not dead, and it goes a long way in the virtual world of cam girls. As you would in a real-world interaction, be courteous and respectful to the cam girl. Always keep in mind that cam girls are actual people with thoughts and emotions. Start by greeting her when you enter the chat room and saying goodbye to her when you leave.
Actively listen to what she has to say and express interest in her experiences and life. Being aggressive or demanding can be very off-putting. Instead, foster a secure environment where she can freely express herself. A cam girl is more likely to be willing to try new things with you if she feels respected and cherished.
Compliment Her
Cam girls are no different from other people in that they love real compliments. Providing her with compliments could make her feel wanted and appreciated. Observe how she carries herself, what she wears, and how much effort she puts into each performance. Laud her talents and abilities to increase her self-assurance.
Instead of using general terms while praising someone, be specific. Mention the minute features that catch your eye and make her stand out. Be sincere, though; untrue flattery can be easily detected and may even have the opposite effect.
Talk Dirty (When You Have To)
Although timing is crucial, dirty talk can be highly enticing. Determine how at ease and willing she is to participate in such chats. You might test the waters by adding a little spice to your chat if she appears responsive and playful.
Always be respectful and stay within any boundaries when talking nasty. Consent is important, so stop right away if she feels uncomfortable or requests it. Keep in mind that the intention is to arouse arousal, not to humiliate or degrade her.
Build Sexual Tension
The art of creating sexual tension can greatly improve your cam girl experience. Let the anticipation grow as you tease her sensually over time. A wonderful technique to achieve this is by flirting and light conversation. Make her giggle, keep the atmosphere light, and build the intensity.
In order to foster a climate of mutual exploration and vulnerability, listen to her fantasies and express your own. Being honest about your desires may be empowering and strengthen the bond between the two of you.
Give Her Gifts
Who doesn't enjoy getting presents? Make her day and express your gratitude by surprising her with some gifts.
Sending presents is a terrific way to stand out from the crowd and can make the recipient feel special and appreciated. It doesn't have to be expensive; a thoughtful present that demonstrates your attention to detail can have a significant impact. Make the most of this chance to show your admiration and desire.
Ladies Love a True Gentleman
It takes more than just sexual demands and explicit language to make a cam girl excited. It's about connecting, being respectful, and demonstrating sincere interest and gratitude. Be a gentleman, give her compliments, indulge in sexual tension-building respectful dirty banter, and surprise her with some gifts. These 5 suggestions will help you get her in the mood while also making the session memorable and fun for both of you.
In any contact, even in the virtual world, communication and agreement are crucial. If you always put her comfort and boundaries first, your cam girl experience will be rewarding and interesting.

- 13 September 2023

Now calling this operator
New! You can also turn on your camera so that she can see you. Click on the green button.