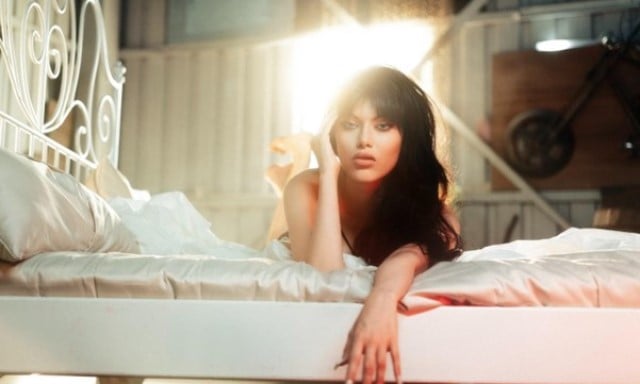 5 Tips on How To Be A Successful Cam Model
Recent years have seen the adult camming scene propelled into the spotlight as the future of adult entertainment as a whole. Offering a wide range of experiences, from companionship to the exploration of 'unique' kinks and fetishes, cam girls offer services that go far beyond the confines of the basic physical gratification.
Importantly, cam models who have successfully built businesses from scratch have not only found a way to do what they love, but also make a seriously healthy living from it.  Not to mention, with the added benefit of working on their own terms, perhaps even paving the way for early retirement.
Even so, achieving this level of success in such a competitive sector doesn't happen by chance. It requires hard work, dedication, and are a few priceless insights from those who have already made a career out of camming.
How to be a Successful Cam Model
Becoming a successful cam model isn't solely dependent on talent or luck. It requires practice, learning from experience, and avoiding the kinds of common mistakes that might hinder your progress.
You need to learn how to put on consistently impeccable performances, which essentially begins by carving out your niche. There's no cam girl on the web who does it all – not even close. Hence, the first thing you need to do is consider exactly what type of cam model you want to be, before working on becoming the best webcam model you can be.
Other than this – and contrary to the expectations of so many – there are just five essential things you need to do to lay the foundation for a successful career. You'll still need to work hard and demonstrate real tenacity, but those who've made it big in camming swear by the following five cornerstones of success for webcam models. Find out which five in this blog from us at Video Chat sex – The hottest mobile videochat.
1. Work on Your Mood
Your mood plays a crucial role in engaging and entertaining your viewers. Remember, your audience can sense your emotions through the camera. It would, of course, be ideal if you were in a positive and enthusiastic state of mind at all times. But as this isn't the case, you'll need to gauge your moods accordingly, prior to performing.
Try to keep any negative emotions out of the mix where possible, perhaps taking part in activities that uplift your mood, such as meditation, exercising, or listening to your favorite music. Maintaining a positive attitude will make your viewers feel more connected to you and increase their overall enjoyment.  But if you simply are not feeling it (and it's not possible to flip a switch and suddenly put yourself in a fantastic mood), consider taking a break until you're in the mood to entertain.
2. Take Care of your Mental Health
This coincides with the above - your mental health is paramount to your performance and overall success as a cam model. Taking care of your mental well-being allows you to bring your best self to every performance. Engage in self-care activities such as practicing mindfulness, seeking support from loved ones, and creating a healthy work-life balance.
Additionally, remember to set clear boundaries and explore coping mechanisms to manage any stress that may arise from your profession. Plus, it's vital to remember that you cannot force yourself to feel happy, positive and enthusiastic, if that's simply how you are not feeling at the time. Prioritizing your mental health will not only enhance your performance but also contribute to your long-term success and satisfaction as a cam model.
3. Use Toys
Moving on to more physical matters, experimenting with an array of different toys can add excitement and variety to your performances. It's worth remembering that many of the men (and women) you entertain may never have experimented with toys before, so it'll be the ultimate eye-opener (and mind-blower) when you bring them out.
Take the time to practice and master the art of using various toys, learning how to confidently guide your audience on how to use them as well. This skill will make your shows more engaging and interactive, leading to increased satisfaction, loyalty and earnings.
4. Dress Up and Down
Choosing the right getup isn't always so simple, but can significantly impact your performance. Dressing sexy yet casually allows you to maintain a comfortable and confident presence. Avoid going overboard with extravagant outfits or spending excessively on expensive gear. Instead, focus on wearing outfits that make you feel sexy and reflect your personal style.
Always remember that comfort = confidence...and there's really nothing sexier than a confident cam girl. Wear what makes you feel great – not what you think you should wear.  Furthermore, prioritize clothing that can be easily removed in a slow and confident manner, creating anticipation and avoiding anything awkward along the way.
5. Think Outside the Box
To stand out in the competitive camming industry, it's crucial to think creatively and offer unique experiences. Easier said than done, but something you can achieve simply by challenging yourself to think outside the box. Explore different themes, roles, and fetishes to keep your shows interesting.
Role-playing, cosplay, fetish fulfillment, and other innovative ideas can help you engage and impress your audience. Don't forget that there's nothing wrong with directly asking your clients what they would like to see, or if there's something you haven't yet done that they'd enjoy experimenting with. Remember, embracing creativity and offering something different will set you apart from other cam models and gradually make a name for yourself and the industry.
Apply now
Interested in becoming a cam model?
Your path to a successful cam model career starts here
.

- 07 October 2023

Now calling this operator
New! You can also turn on your camera so that she can see you. Click on the green button.