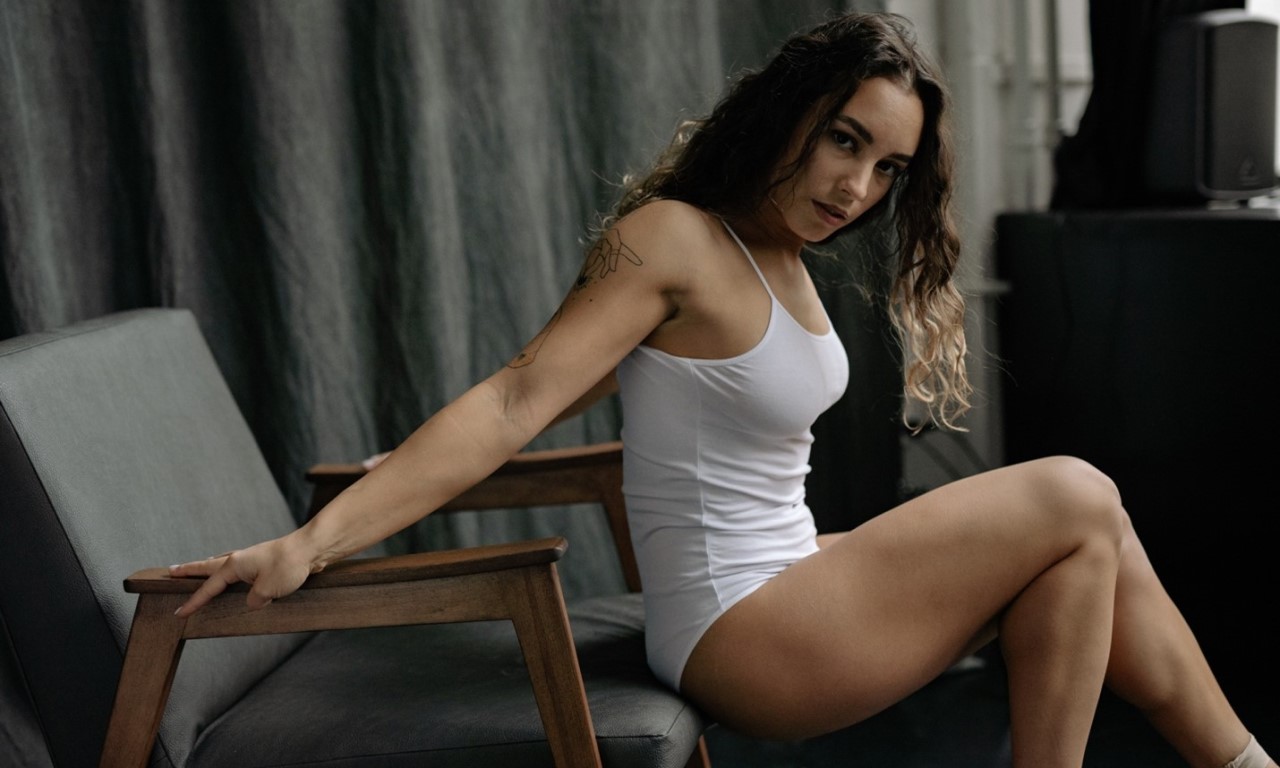 The Ultimate Guide to Live Sex Video Chats
There are broadly two types of people seeking live sex video chats.
The first category involves those who are too anxious to break the ice and usually end up saying or doing the wrong things. At the very least, the process is cumbersome, and they may not derive full enjoyment out of the experience.
Then there are people who act entitled altogether, using an inapt excuse that they have paid for the service.
The guide below will help improve the experience for both types of newbies described above. Those somewhere between the two extremes can also benefit by learning some basic tips and etiquette on how to conduct a webcam based sex session.
How to have video chat sex?
Setting aside the details of the process, there are a few things to bear in mind. In fact, when put together, these will decide the quality of your experience more than the act itself. So, without further ado, let's get into the basics of online sex video chat.
· Set the right expectations
It is crucial to define what you're seeking to get from the experience. Also, it is important to resolve any queries you have beforehand by asking questions. Besides choosing a reliable website to interact with a model, make sure you value professionalism.
Be willing to pay a fair price for the services you're looking for. Further, ensure you choose the right type of model to fit your requirements. We'll get into the details of different types of cam girls online in a later section.
· Never forget etiquette
Just because you're paying for the services should never mean you can be rude in your demeanor. You also should not act entitled, as previously stated. Always remember there's a real person on the other side of the interaction, so talk or act accordingly.
An added benefit of being polite and approachable is that it creates a better experience for both parties involved. You can engage in fun banter during the process, or simply start the session with an everyday topic to make each other comfortable.
· Appearance matters
Given the other person is putting in hard work to look a certain way, it is only too reasonable for you to return the favor. Of course, you need not look like a model yourself, but being presentable will surely help spark interest on the other side. It will also leave a nicer impression of you as a person.
Likewise, pay attention to the lighting of the room as well, and maintain a distracting background. Adding some low-intensity light that is warm and colorful will help create the right environment and mood for the act.
· Mind the technical requirements
While this one should be a no-brainer, it is still all too easy to get it wrong. Before you book a session, make sure your camera is functional, the internet is stable, and your device and browser meet the technical requirements for the website.
The above will not only save yours and the model's precious time, but also help create an uninterrupted experience for both of you.
Your guide to different types of cam girls
Now that we're familiar with the fundamentals of meeting our models online, let's dive into the different types of cam girls. The range of services offered by cam girls differs from model to model, as well as from one website to the next. At any rate, let's take a look at some popular niches of cam girls.
There are trans cam girls who appeal to a very specific audience on the internet. You can also choose from MILF cam girls. These are older women who offer live sex video chats to the people interested in this type of service. The category of voyeur cam girls is also pretty common. These models are a great pick if you wish to explore shared fantasies around mutual masturbation.
Moving further, there's a niche for many individual fetishes and fantasies, ranging from a straightforward sex chat to erotic dances and everything in between. Ultimately, your choice depends on your own preferences in what you're seeking, and should inform which website and type of model you end up picking.
Closing remarks
As we see, there's quite a lot to unpack for a newcomer to the world of live sex video chats. However, we hope this article helped answer some pressing questions you probably had with regard to finding and meeting a cam girl online.
From maintaining your code of conduct to discovering the right model for your needs, we've got you covered. The above tips and guide should go a long way toward making your next virtual sex encounter more pleasant.

- 27 April 2023

Now calling this operator
New! You can also turn on your camera so that she can see you. Click on the green button.