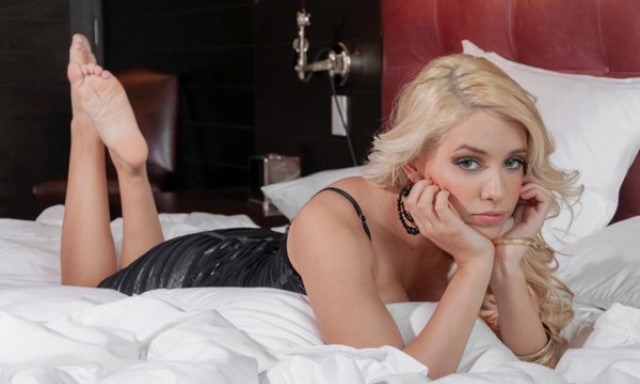 What Is a Cam Model And What Do They Do?
Demand for adult entertainment has evolved beyond our once collective taste for conventional pornography. People have started seeking more enjoyable and meaningful interactions – real-life connections that go beyond watching prerecorded videos.
There may always be a place the conventional porn on the scene, but the growing desire for something bigger and better has given birth to the booming adult camming industry. A sector which transcends everything the conventional adult entertainment industry is capable of, offering new types of pleasure on more levels than you might think.
If this blog from us at Video Chat sex – The hottest mobile videochat - is your first time exploring the wonderful world of camming, believe the hype – you're in for one hell of a ride.
What Are Cam Models?
Cam models are professionals who provide adult entertainment services through live webcam broadcasts. They engage with viewers in real-time, creating a personalized and interactive experience. They typically offer their services via specialized websites, connecting with a wide audience eager for unique experiences. Though some also offer their services on a more freelance basis, working from home and managing their own businesses.
Professional cam models earn money through tokens or tips, given by viewers as appreciation for their performances.  Depending on the skill level, experience and popularity of the model in question, earnings have the potential to be huge.
Understandably, this thriving profession appeals to women from a broad range of backgrounds, as it offers flexibility, financial independence, and the opportunity to explore their sexuality in a safe and controlled environment.
What Do Cam Models Do?
The appeal of cam models lies in the fact that they cater to the diverse desires of outgoing men and women across the entire spectrum.
While physical gratification is a core part of their services, cam models go beyond one-dimensions on-screen sex.
They provide companionship, friendship and engaging conversations – the kind of everyday human interaction millions crave, but lack in their real lives. Many viewers also seek guidance and advice from cam girls, in order to build the confidence and skills they need to transform their relationships and sex lives in the real world.
Consider cam girls your personal, private tutors for anything you want to know and the stuff that goes on between the sheets, but with the surplus of helping your mental health.
Types Of Cam Models
The world of contemporary cam models is vast and diverse, where very little (if anything) is off the table.
Just a few of the most popular types of cam models you'll encounter while browsing the menu (so to speak) include:
The Teasers: These cam models specialize in teasing their viewers with seductive dances and provocative outfits. They excel in creating anticipation and leaving viewers craving for more.
The Fetishes Experts: Some cam models focus on catering to specific fetishes or kinks, like trans cam girls, providing a safe space for viewers to explore their sexual interests without judgment.
The Educators: These cam models offer more than just physical entertainment. They provide lessons, tutorials, and advice, helping viewers enhance their skills in various areas like dating, self-improvement, or even cooking.
The Role-Players: This category of cam models appeals to those who enjoy fantasy and role-playing scenarios. They bring various characters to life and indulge in immersive role-playing experiences.
The Intellectuals: Cam models who fall into this category engage their clients in deep conversations and intellectual discussions. They provide a platform for viewers to explore their intellectual curiosity while incorporating sensual undertones.
The Companions: Some cam models offer companionship services, filling the void of loneliness for viewers who seek emotional connections and conversations. They provide a sense of understanding and support.
Truth is, this barely scratches the surface of the full scope of what's on offer. Though suffice to say, anything goes.
Should You Hire a Cam Model?
In terms of who should be making full use of services like these, it's for a simple case of asking yourself the following questions?
Would you prefer your adult entertainment to take place in real time?
Do you prefer to interact with real human beings than watch recorded clips?
Are there kinks and fetishes you'd love to explore to their full potential?
Would you like to up your sex and relationship game in the real world?
There are numerous reasons why hiring a cam model can be a worthwhile experience. If you seek personalized adult entertainment, guidance, companionship, or simply a connection beyond traditional pornography, then hiring a cam model is a fantastic option.
If the answer to any of the above questions is yes, hiring a cam girl is definitely something you should be doing.  Just be warned that once you embark down this particular rabbit hole, you'll never (ever) look at the world of adult entertainment in the same light again!

- 12 October 2023

Now calling this operator
New! You can also turn on your camera so that she can see you. Click on the green button.