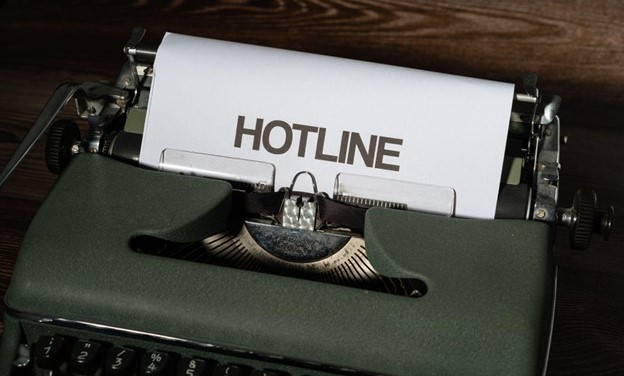 Tips: What to Say During Phone Sex?
How to Phone Sex
What to Say in Phone Sex
What Not to Say During Phone Sex
We're glad to see you here at Video Chat Sex, where we value intimate conversation in the modern era. No matter the distance between you and your partner, phone sex is a stimulating and sensual way to bond. However, for some people, having to figure out just what to say during this heated exchange might be a little daunting. Be at ease! This blog post will go over the dos and don'ts of phone sex in detail, providing you the greatest guidance on how to convey your wildest fantasies. Time to step up your phone sex game!
How to Phone Sex
Like any type of intimate contact, phone sex involves some planning and a cozy setting. Here are some crucial pointers to help make your phone sex sensational:
Set the Tone
It's essential to set the perfect mood for a great phone sex encounter. Locate a place that is peaceful and secluded where you can speak aloud without being overheard. To create the right atmosphere, turn down the lights, burn some fragrant candles, or turn on some background music. Allow yourself to totally embrace the sensual experience and let go of any inhibitions.
Build Anticipation
Not all foreplay involves physical contact. To create suspense, start by sending teaser messages or tempting images all day long. This will increase the tension and have you and your companion looking forward to the major event. A thrilling phone sex session will begin when you express how excited you are to hear their voice and enjoy this private time.
Use Sensual Terminology
Your voice is the most effective instrument you have during phone sex. Speak softly and seductively, allowing your words to linger and capture the attention of your companion. To set the stage for your erotic encounter, use descriptive language to conjure up evocative mental imagery. For both sides, the encounter can be made more intense by using sensual whispers and quiet groans.
Allow Your Desires
Phone sex allows you to communicate your deepest desires without inhibitions. Discuss what makes you tick and what you'd like to explore with your partner. Remember that you are in a secure and trustworthy environment that is devoid of judgment. Accept your sexuality and be open about what thrills you. During phone sex, honesty and openness are vital for developing a deep connection.
What to Say in Phone Sex
Now that you know how to set the stage for phone sex, let's look at some intriguing things you may say to arouse your partner:
Compliments and Appreciation
Begin by complimenting your partner. Praise their physical traits, voice, or sensual vitality. Express your appreciation for their willingness to share this personal experience with you. Making your partner feel wanted and admired will raise their confidence and strengthen your relationship.
Describe Your Fantasies
Narrate your deepest fantasies in rich detail to bring them to life. Describe the scenario, the environment, and the emotions that are there. Take your time crafting a captivating story that will keep your companion hanging on every word. Don't be afraid to voice your craziest fantasies; your partner will most likely be delighted to join in the fun.
Express Your Physical Sensations
Phone sex can be about the mind as well as the body. Describe the bodily sensations you're having as you examine your body. Inform your partner about how and where you're touching yourself, and encourage them to do the same. This level of transparency and vulnerability will heighten your intimacy and enjoyment.
Consider Role-playing
Role-playing offers a new depth to your phone sex adventures. Pretend to be a boss and a secretary, a teacher and a pupil, or a doctor and a patient in a tantalizing scenario. Allow your imagination to go wild, and allow the roleplay to lead your conversation into new and interesting directions.
What Not to Say in Phone Sex
While phone sex encourages open exploration, there are certain things you should avoid to maintain a positive and respectful experience:
Disrespect and Insults
Remember that in any intimate relationship, consent and respect are essential. Avoid using negative or insulting language that may offend your partner. Concentrate on lifting each other up and making sure both parties feel respected and loved.
Pressure or Guilt-Tripping
Never force your partner to do anything they don't want to do, and avoid guilt-tripping them into satisfying your wants. Phone sex should be consensual and pleasurable for both parties.
Rushing or Being Disengaged
Take your time and enjoy yourself. Avoid hurrying the conversation or appearing uninterested. Maintain your focus and carefully listen to your partner's wants and needs. The more focused you are, the more connected you will feel.
Enjoy a Sensorial Experience Together
No matter how far off you are from your lover, phone sex is a fun opportunity to explore your desires, communicate your fantasies, and deepen your relationship. You may make an experience that people will never forget by creating the scene, employing sensual language, and being forthright and honest. Embrace the thrill of phone sex, and let your desires lead you on a sensual trip together! Enjoy your explorations!

- 18 September 2023

Now calling this operator
New! You can also turn on your camera so that she can see you. Click on the green button.