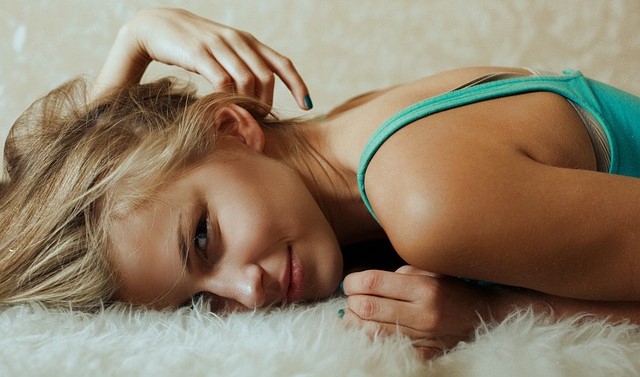 Breaking the ice: Starting a conversation with a cam girl on sex video chat
Welcome to the world of sex video chat! As a viewer, you're here to watch these performers, engage with them, and build a connection. However, starting a conversation with a cam girl can be nerve-wracking, especially if you're new to this world.
That's why we've created this guide to help you break the ice and start a conversation with your favorite cam girls. By following these guidelines, you'll be able to enjoy a fulfilling experience. So, without further ado, let's get started!
What do Cam Girls do?
The cam girl industry has grown rapidly in recent years, with millions of viewers worldwide tuning in daily to watch these performers. Cam girls are models who perform live on adult video chat websites. They offer various services, from striptease shows to explicit sexual acts.
The job of a cam girl involves engaging with their audience and providing them with entertainment. This often includes talking to viewers and building a connection with them. Many cam girls are skilled at making their audience feel comfortable and relaxed, which can lead to more intimate interactions.
If you're new to the world of cam girls, it can be intimidating to know how to start a conversation with them. However, with a few tips and tricks, you can quickly become comfortable chatting with your favorite cam girls.
How to Talk to Cam Girls
When it comes to talking to cam girls, there are a few things to keep in mind. Here are some tips to help you break the ice and start a conversation:
Introduce Yourself
When entering any chat room, it's essential to introduce yourself. Tell them your name, where you're from, and what you're interested in. This shows that you're respectful and interested in getting to know the performers. It's also an excellent way to start a conversation.
Ask Open-Ended Questions
Avoid asking yes or no questions; they can quickly end a conversation. Asking open-ended questions is a great way to keep the conversation flowing. Instead, ask questions that require more in-depth answers. For example, instead of asking, "Do you like your job?" ask, "What do you enjoy most about being a cam girl?"
Compliment Them
Everyone likes to be complimented, and cam girls are no exception. Complimenting a cam girl on her appearance or performance can help build rapport and make them feel appreciated. However, make sure your compliments are genuine and not too over-the-top.
Always be Respectful
It's crucial at all times. Remember that cam girls are people like anyone else and deserve to be treated as such. Avoid making rude or offensive comments, and never ask them to do something they're uncomfortable with. If a cam girl tells you they're not comfortable with a particular topic, respect their boundaries.
Read their Profile
Most cam girls have a profile on the website they work on. Take some time to read through their profile before starting a conversation. This can give you an idea of their interests and what they're comfortable discussing. It's also an excellent way to find conversation starters.
Be Polite
Being polite is essential when talking to cam girls. Remember to say please and thank you, and avoid using inappropriate language. Using proper grammar and spelling can also help make a good impression.
Don't be Pushy
It's important to remember that cam girls are in control of the conversation. Don't be pushy or demanding; this can quickly turn them off. Instead, let the conversation flow naturally, and take cues from the cam girl. If they seem uncomfortable with a topic, move on to something else.
Don't Forget to Have Fun
Most importantly, remember to have fun when talking to cam girls. They're there to provide entertainment and engage with their audience, so try to enjoy the experience. Don't be afraid to make jokes or share personal stories, as this can help build a connection with the cam girl.
Conclusion
It's natural to feel bashful or apprehensive before conversing with a cam girl in your first sex video call, but it doesn't have to be that way. Following this short guide, you may easily start a conversation with your favorite cam girl and finally break the ice. Remember these tips, and you'll be one step closer to having a pleasant and satisfying experience in sex video chat.

- 08 April 2023

Now calling this operator
New! You can also turn on your camera so that she can see you. Click on the green button.